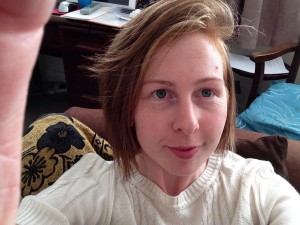 A little post today as I'm on my holidays and for some reason because I have children, that means I get to have less sleep than normal!
Today I saw a post by Vogue about going barefaced! Yey! It mentions some natural alternatives for skin care too, to care for your skin so you can feel confident going makeup free. I'm clearly very on trend then 😉 and it's good to see a high profile fashion mag acknowledging that it's not all about makeup.
http://m.vogue.com/vogue-daily/article/why-your-moisturizer-and-lip-balm-really-matter-brthe-skin-careasmakeup-phenomenon-/
I've also come across a lovely little etsy site that appears to use completely homemade and natural products. I'm going to try and order some to use as soon as my month is up. Not because I'm desperate to put makeup on, but because these products sound so fab I really want to try them! Once I've checked out the site and ingredients I will order some and let you know what they are like.
I'm now going to end my day of seaside air and running around with the munchkins with a glass of wine and an early night…. With a quick photo first from my makeupfree day 23. Oh and if you have a spare £1 please text the number below with the code MMFM 50 to 70070 to raise a bit of cash for the wonderful organisation Macmillan, (which I've just realised I had typed incorrectly on almost all of my other posts!! Grrr).
Night night
If you haven't yet seen my Street Art video – Skin- please take a peek!

If you would like to donate to Macmillan Cancer Support please do so via my Just giving page or via text as described below. xxxxxx http://www.justgiving.com/Susan-Merrick
or text MMFM 50 £1 to 70070