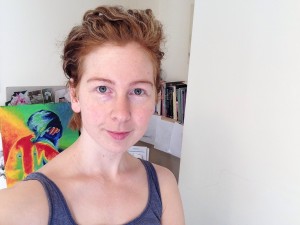 I thought I should describe what makeup I've actually stopped using this month. As for all you know I've never worn makeup anyway!
For a non work day I would usually wear concealor, bronzer, mascara and lip gloss.
If I'm ever unwell or in a real rush I may do the school run with only mascara. (But this is very rare).
For work or small socials I will wear concealor, foundation, bronzer, mascara and eyeliner.
For bigger social events or higher profile work events I then add to that with powder, blusher, eye shadow (2-3 colours) and lip stick/liner.
And this month? I'm simply using Coconut oil and almond oil after I've showered with my homemade scrub (see Day 3). (Although I may also sample some other natural/homemade oils and moisturisers that others are recommending to me!)
Points to note so far:
It's much easier 🙂
I am very exposed :()
I appear to have developed my very first cold sore (argh!)
I AM getting ready quicker in the morn and for bed in the eve 🙂
I feel very pale… My eyes look small and tired
My skin feels fresher 🙂
Was asked today 'you look very tired, have you been burning the midnight oil?'!
I'm aware how odd/vain it may seem to many – that by doing this I'm suggesting going without makeup is a hardship. It's not. Not in relation to many things. But, it's something I have used, put on, covered up with all of my adult life. I'm not saying well done me…. I simply want to try without and raise a few of my own issues alongside   some observations I have made, am making about myself, makeup and perhaps wider society. Over the next day or so I will definitely be talking about being Ginger And pale and how what is seen as 'normal' can influence our decisions on makeup!
To compare for those who don't know me here are a few more makeup shots of me from evening out.