I have been a qualified BSL Interpreter for twelve years and during that time I have worked across many environments: Legal, Medical, Community, Arts, Education, Conference as well as travelling nationally and internationally.
More recently I have been specialising in Performance Interpreting with a focus on working within Contemporary Arts and Music/Festival performance interpreting.
Listed below is a selection of the Performance work I have done over the past few years both freelance and with the fabulous company Performance Interpreting.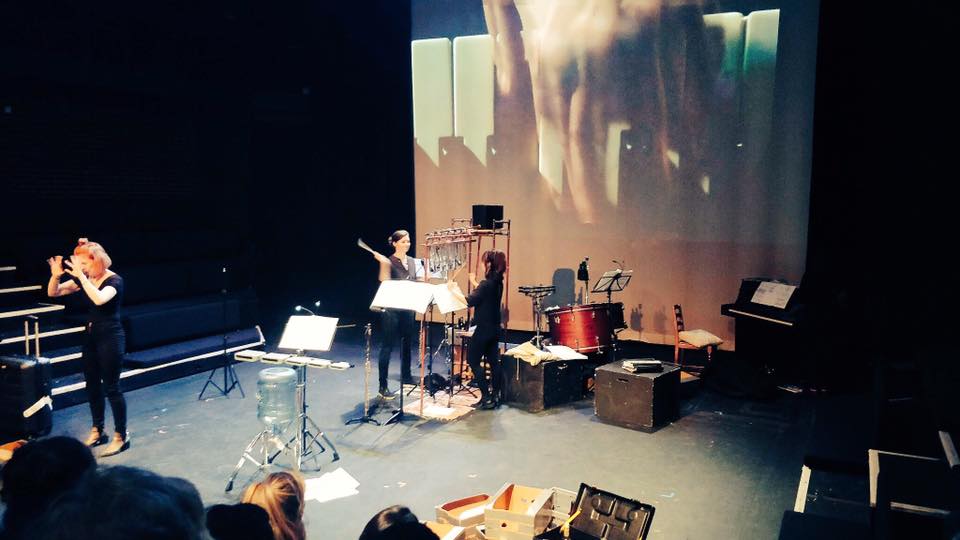 Metapraxis Ensemble: Sisyphus Distressing Nov 2018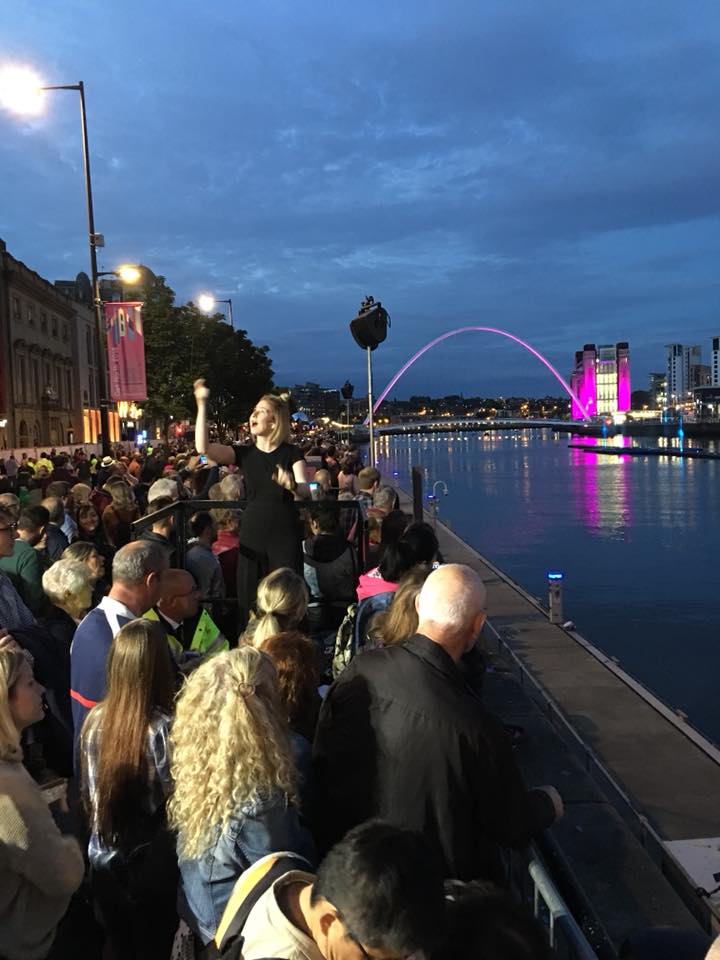 Great Exhibition of the North Opening Event June 2018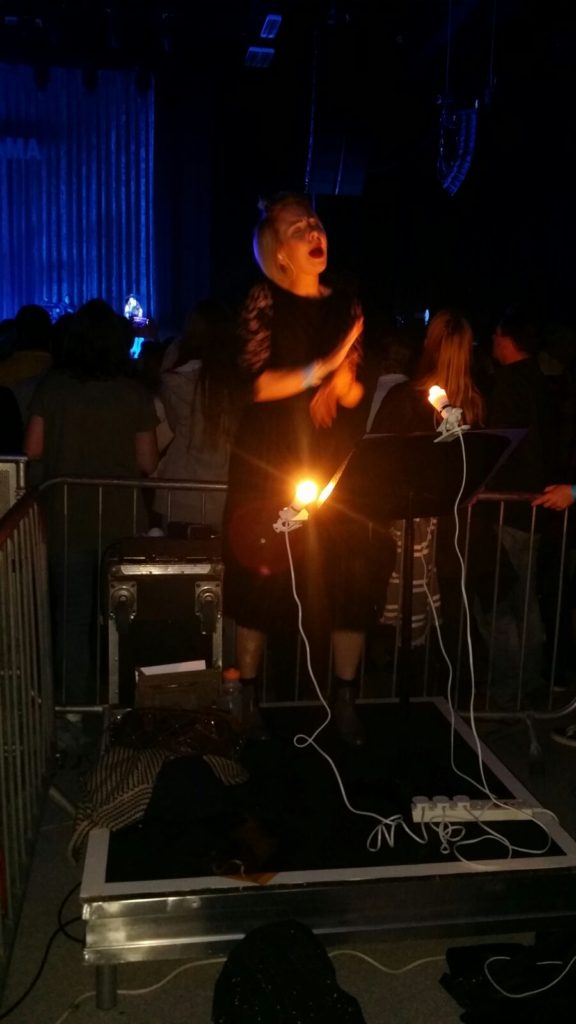 Brighton Centre 2017
Motorpoint Arena, Nottingham 2016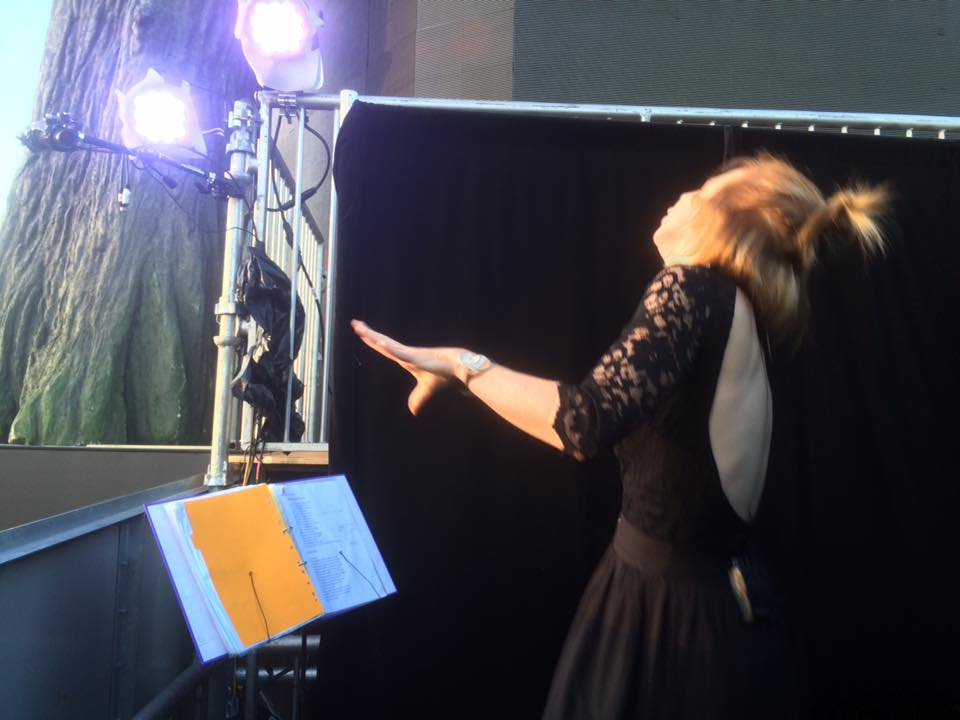 British Summer Time Festival, Hyde Park, London 2016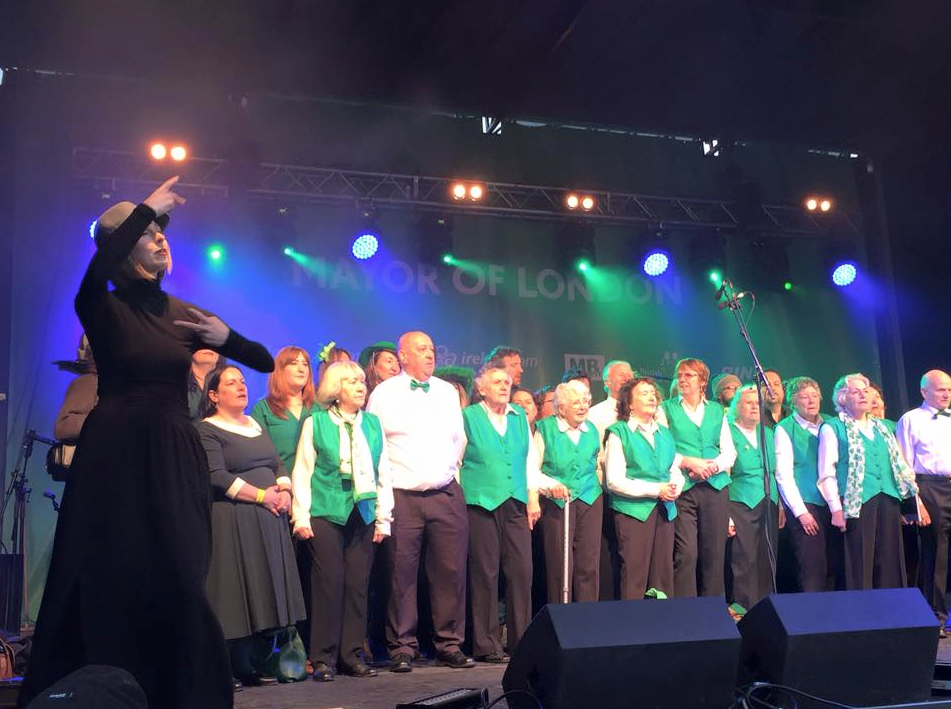 St Patricks Day Parade Festival, Trafalgar Square, London 2016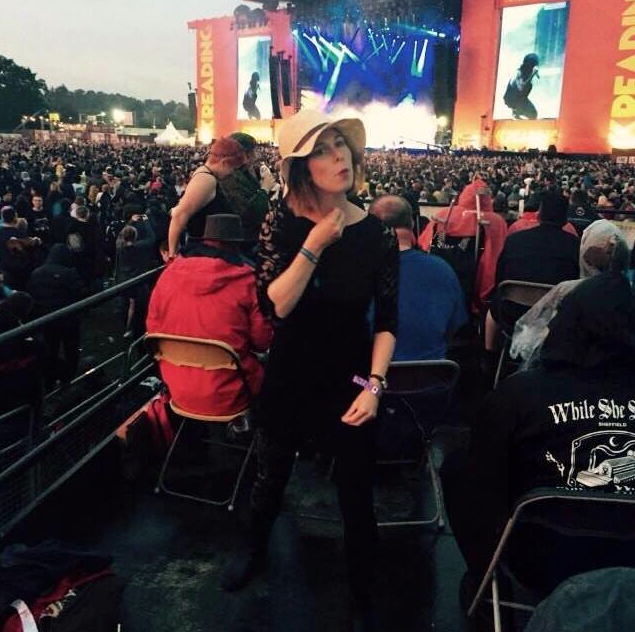 Reading Festival 2015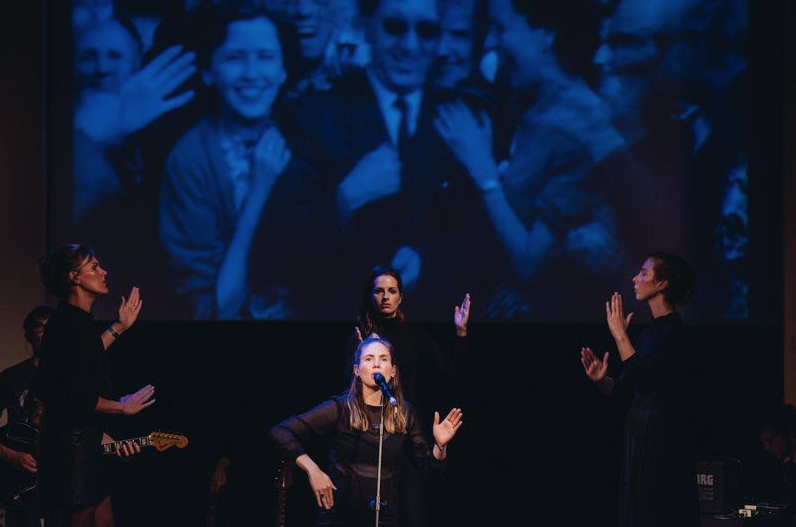 Seeing Voices - A collaboration between the band Womans's Hour and BSL Performers 2016 -
Metapraxis Ensemble: Sisyphus Distressing Nov 2018

An integrated performance of sound, movement, projection and music, using BSL Interpretation as one of the 'elements' of the piece. Photo Credit: Alma Daskalaki

Great Exhibition of the North Opening Event June 2018

Photo Credit: Lizzie Wharton

Brighton Centre 2017

LordePhoto Credit: Gemma Christie

Motorpoint Arena, Nottingham 2016

Limp Bizkit and Korn

British Summer Time Festival, Hyde Park, London 2016

Artists: Carole King, Don Henley, Michael Kiwanuta, Ry XPhoto Credit: Marie Pascal

St Patricks Day Parade Festival, Trafalgar Square, London 2016

Artists: Various Photo Credit: Gary

Reading Festival 2015

BSL InterpretationArtists included: Mumford and Sons, Panic at the Disco, Wolf Alice, Bring me the Horizon, Libertines, plus othersPhoto Credit: Rachel Poole

Seeing Voices - A collaboration between the band Womans's Hour and BSL Performers 2016 -

'Seeing Voices', Woman's Hour performance in Cardiff, June 9th (A visual interpretation of the songs choreographed by a Deaf actor and the three Interpreters involved. This show was created to be more of a dance than BSL interpretation and is stimulating some great interest and debate).'Seeing Voices', Woman's Hour collaborative performance at First Site Gallery, Colchester, Feb 2016Photo Credit: Woman's Hour Band