STATEMENTS IN SEMAPHORE (FiLiA)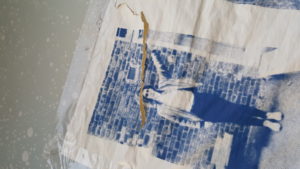 The project I am running as FiLiA Artist in Residence 2017 funded by public funding from Arts Council England. Exploring socially engaged practice as research.  For more information about the project please visit the project website.

https://statementsinsemaphore.co.uk/
OUR NECK OF THE WOODS
LADA DIY 14
Along with Bridget Floyer I am one of the lead artists of LADA DIY 14. Together we will be running two workshops for live artists or those interested in live art in Autumn 2017 at Colchester Arts Centre.
IN OUR MINDS
I am one of the Artists involved in this collaborative project between UCA Farnham and the National Archives, funded by Friends of the National Archives. 2016-2017
BUILDING A BETTER WORLD
I was one of the Artists involved in this project reactivating the Working Press archives during 2016. The project resulted in an exhibition and a publication, RISE: WITH YOUR CLASS NOT FROM IT which is available from bookRooms. The project was a collaboration with UCA Farnham, bookRooms and Artist Stefan Szczelkun.