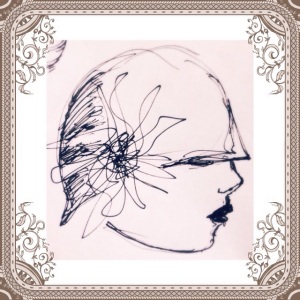 Music, Art and Passion!
Please join myself and The Glass Child for a fantastic evening of Music and Art. On the 30th Jan I am so excited to have booked not only a rare and intimate live UK gig with the amazingly talented Charlotte Eriksson, but I also have the absolute pleasure in creating some live Art during the gig, which will be purely inspired by her music and songs on the night. The gig will be at the gorgeous I'klectik Art lab and Cafe/bar, Old Paradise Yard, Carlisle St, London. See the poster below and check out the FB event.
Check out our FB event here and let us know if you can make it!
Happy New Year to you all and lots of love and fun for anyone celebrating 🙂 xxxxx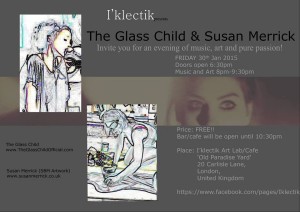 Check out more about The Glass Child and her amazing music, writing and more at her website.
www.TheGlassChildOfficial.com