During November and December 2019 I was invited to join a residency with CAS at Winchester School of Art. The residency was the second iteration of a project started in 2015 titled Laboratory of Dissent. CAS are based in what was originally an old dissenters chapel, a space for those who chose to 'do things differently', not follow the norm and agree with the status quo. CAS as a socially engaged and forward thinking arts organisation wanted to test out the idea of 'dissent' as a methodology, a space for developing practice. The blog for the residency can be found here: Laboratory of Dissent Blog
This residency was a chance to take it forward again and consider it with a new group of artists and organisers. With the working title 'Inside/Outside' a group of around 15 artists came together in various ways, online, face to face, via chat groups, through sharing spaces or tag teaming spaces. We began by sharing ideas around how we might see dissent as useful/limiting to each of us, and then opening the conversation up into the theme of inside/outside.
For my time in the residency I wanted to focus on the idea of safety. Our 'bubbles' of safty, our echo chambers of opinion. When these feel wonderful, when they feel limiting, when they feel safe or when they feel simply self perpetuating. The idea of saftey, inside/outside – who we project as ourselves and who we might be inside, who we speak to, who are our audiences, who do we not reach and why?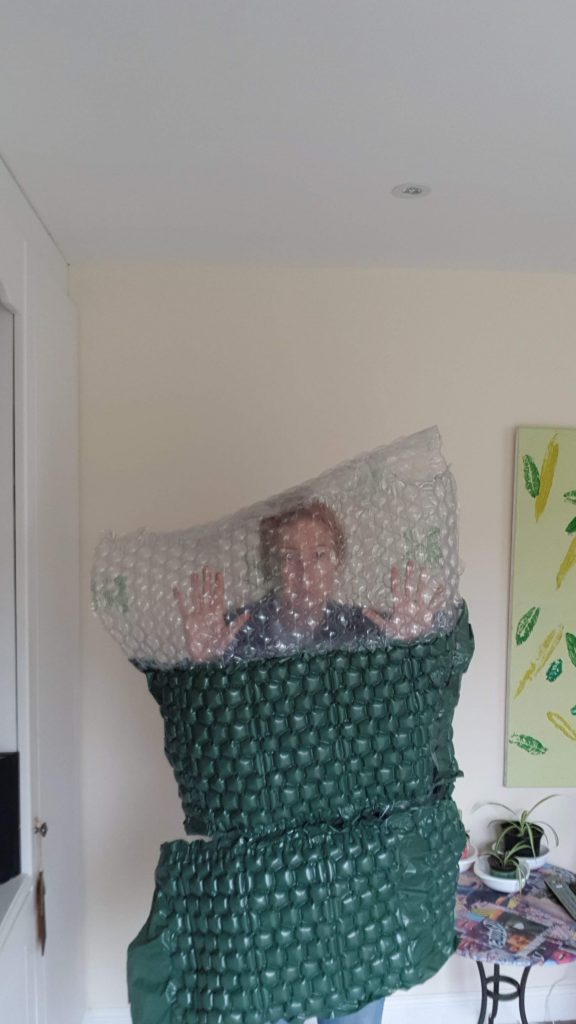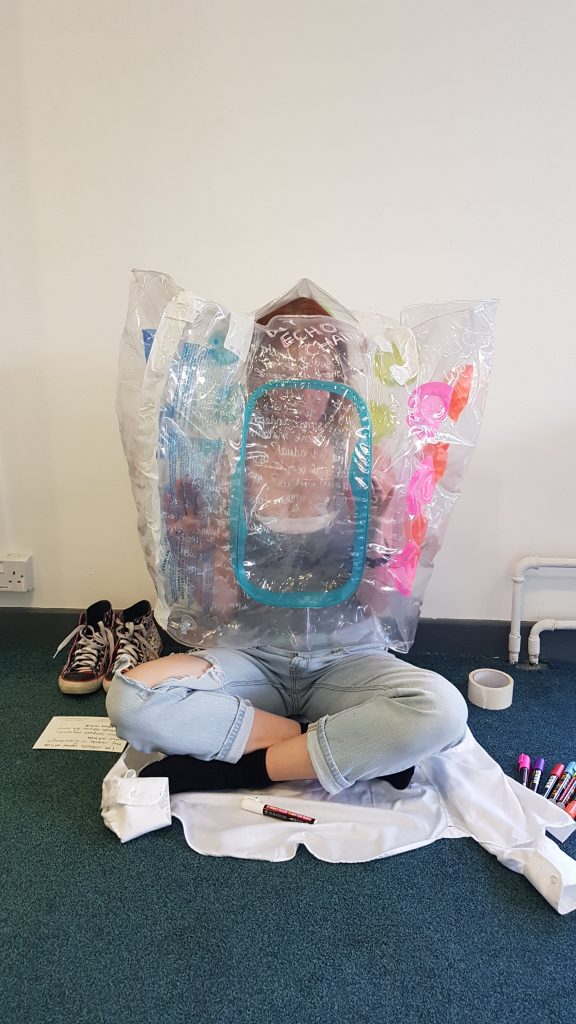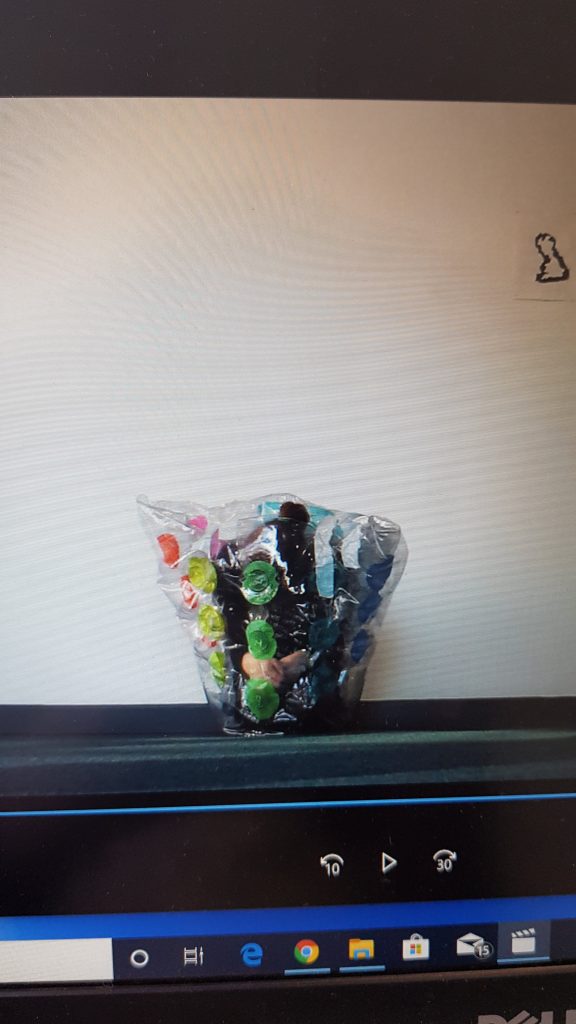 Through playful performance, photograph and film I considered literal and metaphoric bubbles (using bubble wrap and lilos), protective spaces, protective imagery, costume, clothing, safe exchanges, intimate exchanges, public exchanges. Exchanges with audiences or barriers to these, restrictions, exchanges with other artists and playfulness with this. I responded to Maija Leipins fairy tale explorations of text, self and dreams, I connected to her Rapunzel character with my own Lady of Shallot character. We shared discussions of fantasy alongside discussions of health and safety policies and risk assessments. I re purposed my Lilo bubble protective space as a boat, further referencing The Lady of Shallot and past imagery of Women, weakness and restriction. I added the use of water as my protective space, using a pond/moat at WSA and then a large puddle that had formed in the car park.