Hi, I'm Susan and I have decided to go makeup free for a month.
I'm a married mum of two young children, I'm 33 and have worn makeup since I was 13/14. Im an artist and in 2013 I painted an image of a woman in a street local to me using only cosmetics. The aim of this piece of art was to raise a question about what we put on our skin. There will be a video of this coming out soon filmed by the wonderful Ashley Meneely. This project made me think about my own skin and cosmetic use and has led to this month without makeup.
I work a few days a week as a sign language interpreter and alongside this I work as a birth doula and Artist/illustrator. This makes for a very mixed week in terms of where I go and what I do. The idea of being makeup free for the school run, does not worry me as much as going to an interpreting booking. I have an idea that I don't feel as 'smart' 'professional' or 'confident' without my makeup on. How ridiculous is this! I have several friends who rarely wear makeup and they always look great….. But somewhere along the line I have soaked in this message of needing cosmetics.
I don't want to 'need' it. I want to just enjoy it when I use it.
I want to post a photo per day along with what I had planned or did that day and how I felt without makeup. I will consider what I put on my skin, how it's looks and feels as well as any reactions I get from other people.
My aim in this? My aim is not to give up makeup. I enjoy wearing it and applying it. But I want to think about why else I wear it. Is it for me? For confidence? I always say it's because others ask me if I'm tired or ill when I do have less or no makeup. I'm very fair so my skin can look pasty and my eyelashes are fair which can make  appear small.
The Plan (Which I will endeavour to stick to!)
1: No Makeup for 1 Month (starting today 20th Mar 2014 – 20th April 2014)
2: I will only use moisturising/cleansing products without chemicals on my skin e.g olive oil and salt scrub, coconut oil, almond oil.
3: Tidying my eyebrows is allowed as not makeup 🙂

4: I will post a picture a day regardless of how I feel about the image and will take these photos in different lights as to be honest about how I look. (But I will also try and find good light sometimes too :))

5: During the month I will post about how I feel, where I go and anything interesting I come across with regard to makeup (positive or negative).
6: I will add a Just Giving page/link to raise money while I do this for Macmillan  Cancer Support. A charity that gave so much to my cousin in her career as an Art therapist and then in the last few months of her own short life.
Here it is! http://www.justgiving.com/Susan-Merrick
alternatively you can just text MMFM50 £1 (or higher) to 70070
So that's it I think…. To start the ball rolling here is an image of me yesterday with makeup,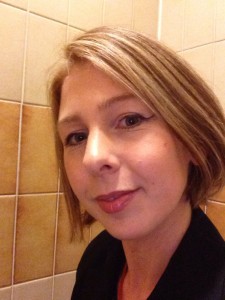 and with the makeup removed……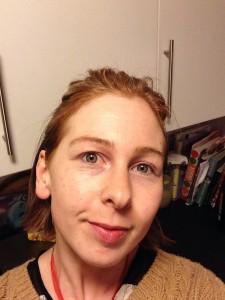 Wish me luck!