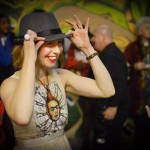 What an amazing start to November by attending, dancing and loving the World of Diane Goldie and friends exhibition on Tuesday. It was really awesome. It gave me the chance to relax, take in the colour and sound of the event and reflect on the amazing opportunities I have. I could describe it for you but I think the best way to show you is to send you to this amazing album that I have permission to share, have a look here! 
Over the next two weeks I have some more events that I am either involved in or attending two of which I would like to share with you now and any others I will let you know about as soon as I have the confirmed details!
Saturday 7th November The First Mother's Circle Event
I will be creating live Art during the session responding to the feel of the morning and to Motherhood. The session will be a lovely space to connect with other mothers and enjoy a wonderful guided meditation from the inspiring Sarah Rowe from Surrey Holistic Healing.
Tuesday 24th November 'Rethinking The Body' Artist Talks and Party
At this event guests will have the opportunity to hear from all of the exhibiting artists and enjoy a few drinks too!
Have an exciting week!
Susan xxxx