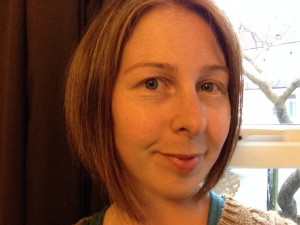 I don't know if it's because I'm an artist, or because I love playing with makeup. But whenever I see makeup ideas on models or in magazines I always have to stare, a lot, and want to try it. Often on me it doesn't look good. Many styles require certain face shapes or eye shapes to pull them off well. But I'm always intrigued. I'm the same when I see people with interesting, string or well done makeup on. I've spent the day in London today with my son and I couldn't help but check everyone out. Not advisable really 😉
Yesterday I sat with a magazine (Vogue May 2014) in front of me and normally I (admitting with a slight guilty duck of the head) pay more attention to the images in terms of fashion and makeup pages. But yesterday I was looking more at the language.
To start with I realised that it's always the 'beauty' section. How interesting that it's not called cosmetics/makeup/skin products… I guess that's not as catchy. But what message does that instantly send?
This is the beauty section. And that means putting on makeup. Therefore beauty is makeup.
The products are described…
"A wonder product"
"Coral is the only colour for spring/summer"
"Bare legs calls for leg products"
"Here's your new beauty rule book"
Now, as you know already, I have always loved makeup and how it can make me feel/look. Also how I can play with it to change my looks depending on the occasion, my mood, the style. But when I look at the beauty market in this way it does make me feel frustrated.
I'd like to add though (and I was reminded of this in a great article in Vogue) that often the heart and root of designers, writers, makeup artists and other creatives within the fashion industry is the art. They are speaking out, changing the societal rules, expressing sexuality, sensuality. So much more. But it can get lost. And what we sometimes see/find instead is money, appearance based judgement and a feeling of inferiority.
I recently shared with you a link to Vogue where they were promoting natural skin and a natural look. This was great, and maybe what i'd like to see is a piece in each 'beauty section' about natural products. Occasionally we see a one-off article or a one-off product mentioned, but nothing that really shows off natural to its best. So for those wanting to be minimal or natural, (in the truest sense) I want a space for them to see what products are available to them, or how they can still play with their style, without having to use chemically based cosmetics.
I'm sure if I look in more holistic magazines I may find this… Maybe? But what about those of us who like some mainstream stuff too, those of us who just want to know more about how to work with our own faces in a natural way?
Tomorrow I will tell you a little more about the homemade makeup company that I've found. It's going to be the start of my very minimal makeup bag going forward. I see my future as barefaced mostly, choosing oils and natural products to nourish and groom without makeup. Then when I want a different look or feel particularly tired or pasty looking, I will hopefully have some homemade lovelies to play with!
If you haven't yet seen my Street Art video – Skin- please take a peek!

If you would like to donate to Macmillan Cancer Support please do so via my Just giving page or via text as described below. xxxxxx http://www.justgiving.com/Susan-Merrick
or text MMFM 50 £1 to 70070