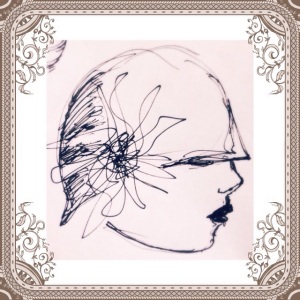 Hello!
Thank you for joining me for my Wednesday Wondering…. my space to wonder, wander (around topics) and write about my Art and anything else that happens to take my fancy.
This week I am starting to make some big changes and it's all really exciting, the kind of exciting that makes me a bit giddy and look like I've had too much coffee…. which I often have.
It's been a really exciting week too because I released two FREE e-books last Friday. Have you seen them yet? See below for more details!
I've been reading a lot about attitude recently, and how important our attitude towards life is in terms of what we do, and how we feel. How we respond to life and everything in it is so important, and it's so simple.
I would love to say I am an ultra calm person and respond to everything by taking it in my stride…… hmmm, I like to think I am. What I can do though is reflect on how I respond and try to learn from it. This is very much how I approach my Art. Sometimes my Art is a proactive creation, but often it is a 'reaction' to something. A thought, a feeling, a glimpse of an image in my mind. It doesn't always have a well thought out response, but that is often what makes the most exciting images. What is important for me is to reflect on it. Reflective creativity can be a real self awakening, sometimes a shock even. But it is a really important part of my process. Probably a bit like this little blog of mine. A reflective wondering about the past few days……..
Be creative, look at your responses today, reflect, smile and have a coffee (or fruit tea/beer/whiskey if you prefer). I hope it surprises you nicely.
Much love
Susan

The first is a printable sample of some of the holistic colouring pages that are in the larger colouring book I co-created with The Mother Magazine. The images are really sweet and we have had some great feedback from the children (and adults!) who have enjoyed colouring them.
The second e-book I am giving to you absolutely free is a book of my recent exhibition Music, Art and Passion. The book pulls together all the images and my inspiration for the exhibition, sharing with you the work that I was pulled to create in the build up to the wonderful live gig with The Glass Child.
To download these free books simply click on the FB link above and enter your name and email in the newsletter sign up pop up. Alternatively you can do the same on my home page. In addition to the e-books you will then also access my monthly newsletter which will be the place where I announce any new work, images or gigs and from time to time offer you some great deals.