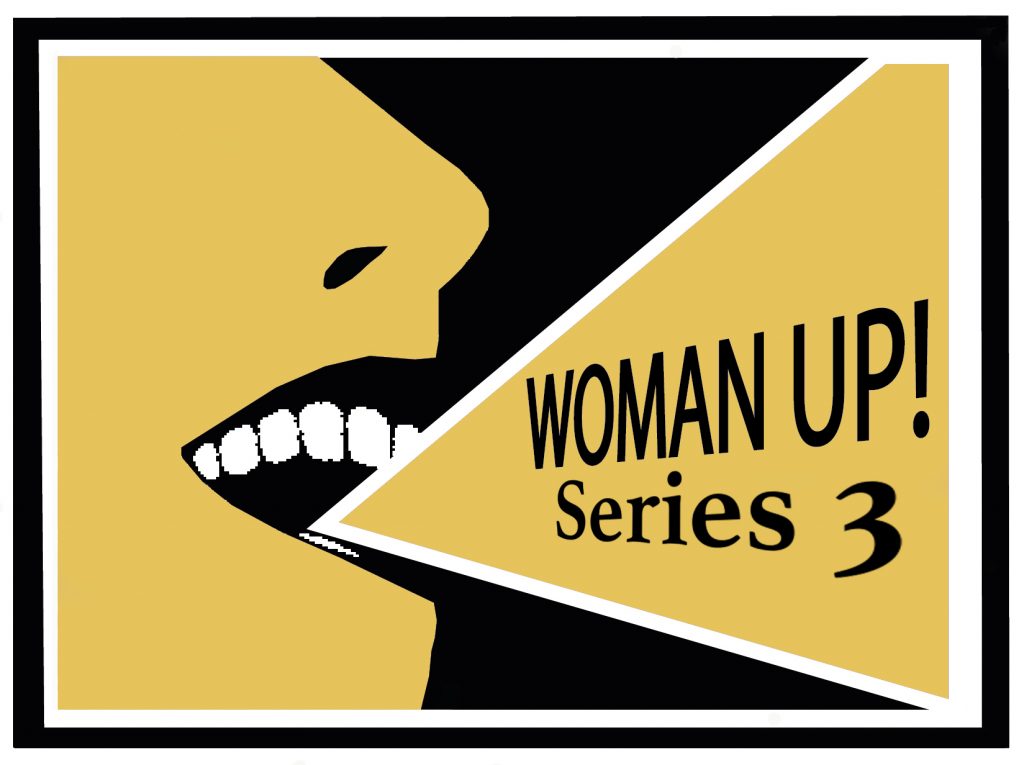 Podcasts vie image link above or below on itunes!
https://podcasts.apple.com/us/podcast/woman-up/id1451539991
Woman Up! is the podcast series that I co-create with Desperate Artwives (Artist Amy Dignam) and in association with the Woman's Art Library, Special Collections, Goldsmiths University.
We record a mixture of remote and face-to-face interviews with women* who are creating change, inspiring others and rocking the status quo, mostly also while maintaining caring responsibilities. Most women Artists face a dramatic change in their art practice, and respresentation, once becoming parents. A change that still affects women far more than when Men become parents. Desperate Artwives offers a collaborative platform for this collective of women artists and also an opportunity for their voices to be heard.
These podcasts began as a chance for us to have conversations with these exciting women and their work, but also as a chance to democratise access to them for audiences. We have quickly realised that what we are also doing is providing a valuable resource of long-form content sharing about these women and their work. In March 2020 we were honoured that the Women's Art Library installed the podcast as a 'listening post' for Women's History Month, in June 2020 the ICA shared our podcast in their daily newsletter, Curatorspace gave us a small grant in 2019 and we have been lucky enough to interview a huge list of Women Artists including Bobby Baker, The Guerrilla Girls, Women Picturing revolution and more! The podcast is currently unfunded and remains free but we are always on the look out for appropriate funding in order to be able to pay our interviewees!
The podcast is a concept conceived of by Amy Dignam, founder of Desperate Artwives. My main roles within the podcast are: Presenter and Editor however as it is a collaborative project I am also involved in the curation and recruitment for the podcast alongside Amy.
To find the podcasts please visit the Desperate Artwives Website, or subscribe to us on itunes
*Including Trans Women 'trans women ought to be included in the feminist coalition because we share some experiences of misogyny with cis women, because we share liberatory goals with feminism, and because our exclusion makes feminism weaker' Alyson Escalante