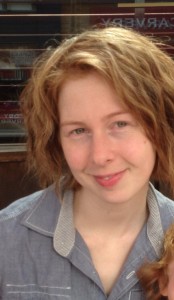 (Out for Mothers Day today)
A bit about eyebrows!
I tint my eyebrows. Yep I'm admitting it. With a home henna paste for eyebrows. I only do it every 2 months or so, and often forget. My eyebrows are not as pale as my lashes, they have colour (similar to the colour they are now) but it's patchy. So I like to define them more by tinting them to be a unified colour. I tried pencil or shadows when I was younger but this would generally give strange impressions of scary wonky eyebrows that would rub off halfway through the day or night!
I also have them threaded. Which I did yesterday. Have you ever had your eyebrows threaded? I'm a huge fan. No chemicals, just a woman with her twisted thread pulling out my eyebrow hair to shape the brows. I generally walk away with bright red face and watery eyes (always attractive) and it costs about £4.
I'm sure some women can do without this too. I'm sure I could. However I have one brow that grows lots of hair, the other not so much. The hair seems to try and grow half way up my forehead on one side and down to my lash line on the other with the attempt at a monobrow between. As much as I would love to embrace this look…. Nope, I'm lying, I don't want to embrace this. Id like big but symmetrical brows please!
After threading the shape makes a huge difference. I noticed this so much more yesterday without makeup. My eyes seemed much more open and I felt less in need of makeup for my evening out than I've ever felt!
When I was younger I plucked ridiculously and often lost half an eyebrow from losing concentration, resulting in tiny stubby brows or very skinny ones. Over the years I have embraced the bigger brow, all the better for raising at the children.
If you would like to donate to Macmillan Cancer Support please do so via my Just giving page or via text as described below. xxxxxx http://www.justgiving.com/Susan-Merrick
or text MMFM £1 to 70070