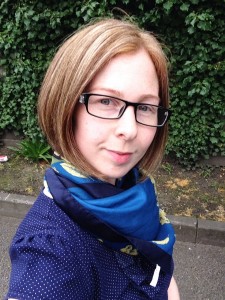 #Makeupfreemonth
I recap on the benefits and drawbacks of being makeup free as I reach almost halfway!
It's much easier 🙂 yep, this is definitely the case.
My bedroom floor is currently not littered with my half emptied out makeup bag from rushing to get ready….. But it is still littered with shoes and clothes (note to self, tidy bedroom).
I am very exposed :() but I feel less so now I'm halfway through the month.
Feeling more confident about a night out (actually out in a restaurant and bars) on Saturday sans makeup!
If I walk tall and confidently then I feel more confident about how I look (high shoes help as long as wobbling is kept to a minimum).
I appear to have developed my very first cold sore (wasn't a cold sore just dry patch of skin), and I've hardly had any spots… Yet 😉
I AM getting ready quicker in the morn and for bed in the eve 🙂 although I'm not sure how efficiently I am using my extra time 🙂
I feel very pale…. Hmm yes I do, but my skin looks in better condition!
My eyes look small and tired…. Hmm fact. This morning felt really good, liked my reflection a lot until I took my sunglasses off ….
My skin feels fresher 🙂 and looks it- I'm getting complimented on it too!
In terms of what I've been using I've changed a little this week. I've started using the SUTI products that I was given, which feel great, but the facial oil I may need to change as I'm not a fan of the oils used in terms of smell. Bit musty.
I've also started using some grapeseed oil every morning along with coconut oil on my hands and face. My face feels great, and my body suits the shower scrub I use but my hands still feel like they need something a bit heavier. After several years of very frequent nappy changes, hand washing, general house stuff and painting my hands are looking like they belong to someone twice my age. They also feel a bit rough and dry so I may look into some homemade hand creams, to at least stop my little angels commenting on mummy's 'rough hands'!
I got a great personal tip this week from a woman who is very knowledgable in good skin. Star Khechara recommended using regular clay masks for glowing skin when going makeup free. I will be trying this over the weekend! Her site has lots of other good tips so take a look.
Star has also got some recommendations for organic makeup products.
Right, where are those sunglasses?
If you would like to donate to Macmillan Cancer Support please do so via my Just giving page or via text as described below. xxxxxx http://www.justgiving.com/Susan-Merrick
or text MMFM £1 to 70070