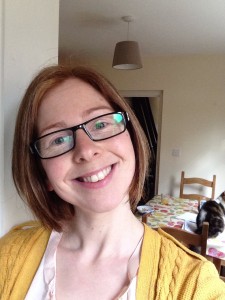 Well I'm pretty much halfway through my month without makeup. I've looked at what cosmetics I use, why I use them, some history of makeup and a bit about feminism and makeup. I've discussed makeup with relation to professionalism, confidence and self esteem, and where these assumptions/ideas come from. I've talked about some reactions I've had and also how I've felt in myself. I've touched a little on homemade and natural skin products and towards the end of the month I want to consider some alternative cosmetic products or even homemade ones to try once my month is up. Seeing how good my skin looks and feels I'm reluctant to slap rubbish back onto my skin!
I'm feeling very excited today (jumping up and down a little) as the video of my Street Art, that inspired me to go makeup free, is almost finished. The fabulous Ashley Meneely has worked so hard to create a beautiful piece of film that captures not only the artwork that I created but the feel of the day and what I was trying to achieve. It's also come together by us being allowed to use a gorgeous track by singer songwriter Charlotte Eriksson. The lyrics are truly perfect for drawing out all of the ideals and issues that I wanted to question with regard to what we use on our skin. But I will discuss this more once the video is up for viewing 🙂
We are hopeful that this will be finished over the next few days and when it is put up on The Mother Magazine website (thank you so much Editor-in-chief Starr Meneely for agreeing to showcase it) I will shout! Loudly!
If you would like to donate to Macmillan Cancer Support please do so via my Just giving page or via text as described below. xxxxxx http://www.justgiving.com/Susan-Merrick
or text MMFM £1 to 70070