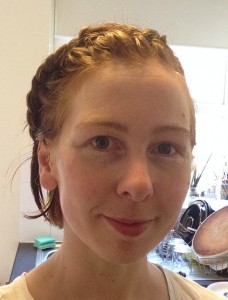 I initially started thinking about doing this in early 2013. There was a lot of discussion in the press about skin products and pregnancy. What I kept thinking (regardless of what the research did or did not find ) was what about our skin anyway?
I've been pregnant, twice, and thought more carefully about what I consumed, did, encountered. But what about our daily lives?
If there are chemicals within skin products that are questionable, should we only query these when pregnant? Or should we be paying more attention all the time?
I have in the last year stopped using products with the foaming agent SLS (sodium Laureth/laureate sulphate) and it's alternatives, as these really dried out mine and my son's skin. This chemical is a known skin irritant so for those of us whom it effects it makes sense to stop using it!
As someone who has had dry skin since I can remember it's great to have found an alternative that feels good. My hubby thinks I'm such a hippy for my new product, but I'm a complete convert since a friend told me about it. So my new product? Easy (for those with dry skin anyway) olive oil, sea salt and a few drops of essential oil. That's it. I use lemon grass oil as it's very refreshing. But you could use any that you like the smell of.
I'm using a good amount of olive oil and sea salt, but I'm saving money from no longer buying shower gel and moisturiser!
I'm relatively new to natural skin products so any other tips would be great!
If you would like to donate to Macmillan Cancer Support please do so via my Just giving page or via text as described below. xxxxxx http://www.justgiving.com/Susan-Merrick
or text MMFM £1 to 70070