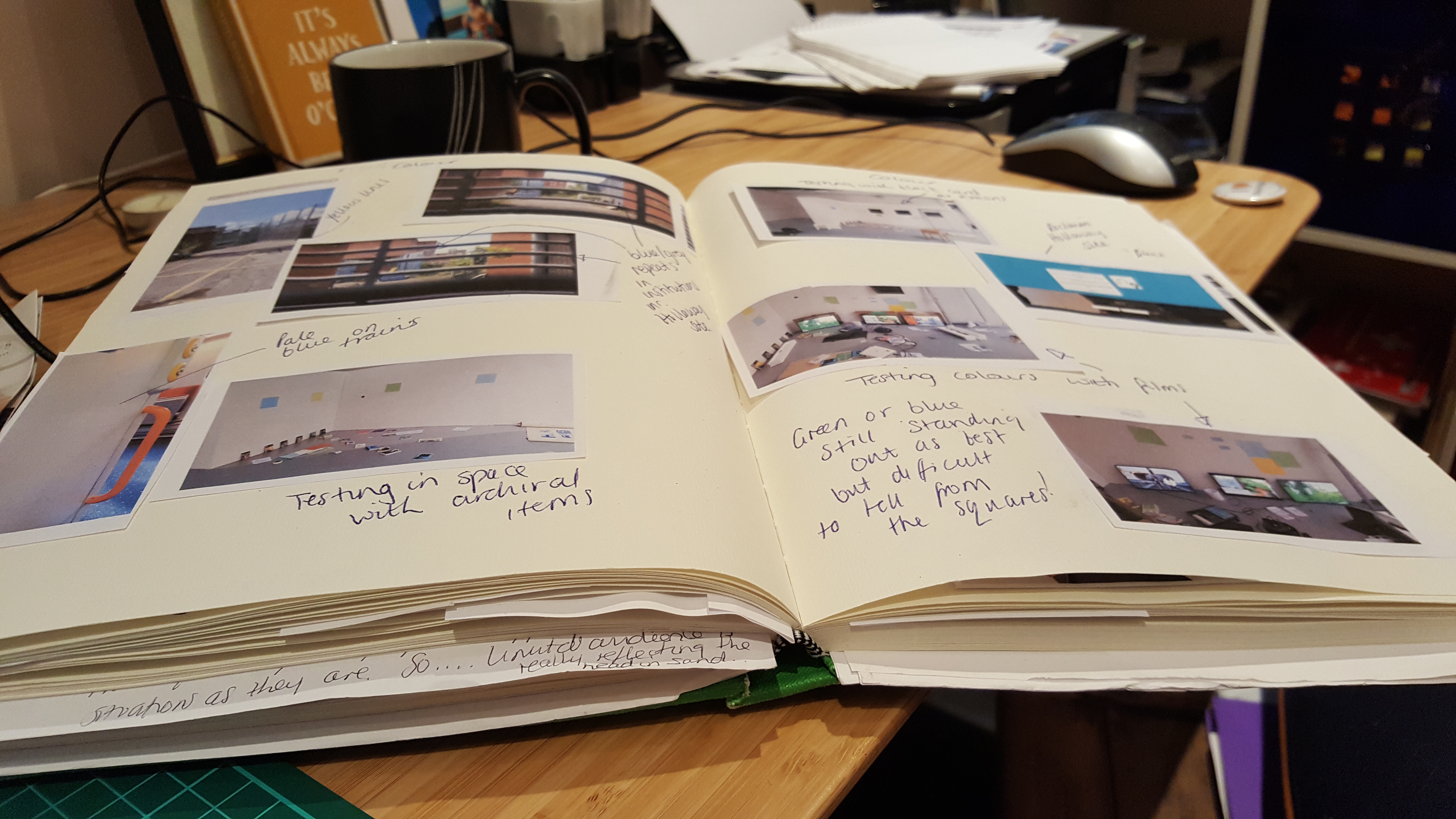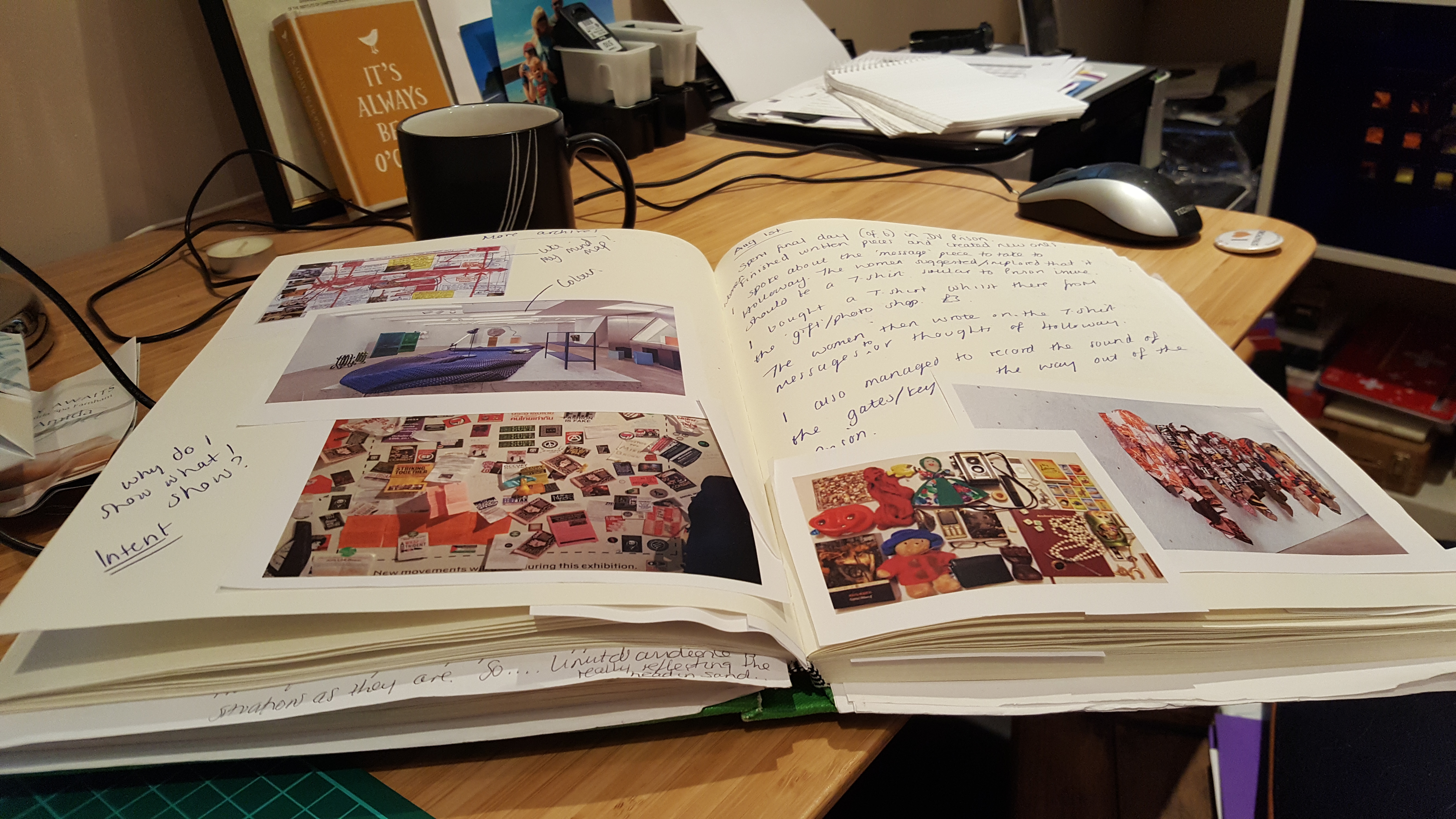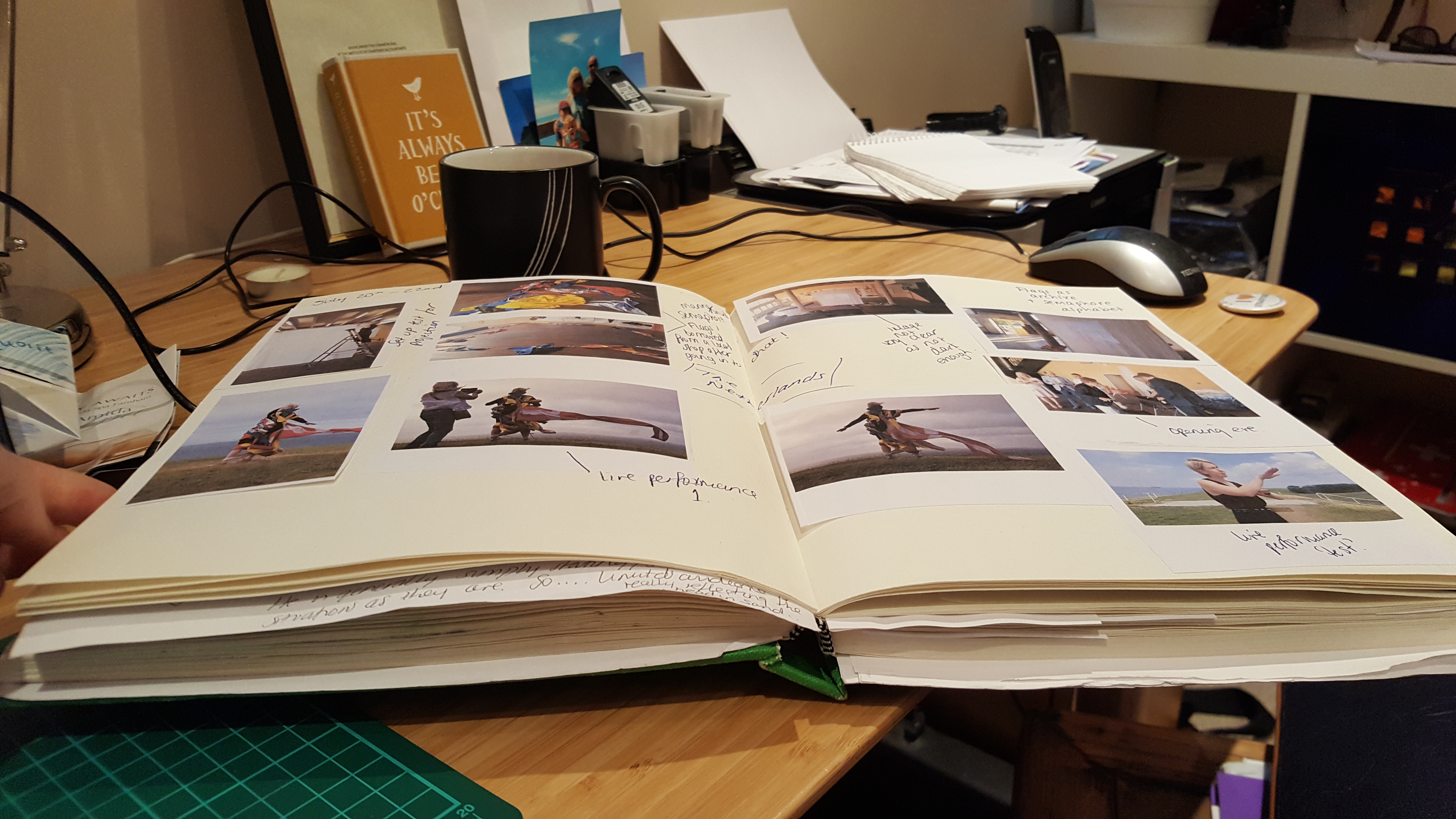 I am just about to finish the MA! The show is almost fully set up and my files and folders are ready to be handed in.
About three months ago I had to start thinking very clearly about how I brought my practice into a framework that I could 'show'. I could have performed. But performing in an institutional gallery space didn't quite fit with my work.
I thought about leaving documentation… but this too felt lacking.
So after much thought research and reflection (see pics of my journal above!) I have found a way that I believe reflects both the performative elements of my practice but also the socially engaged form of research that it takes.
There will be live streaming, archival collage, film and installation 🙂
To see what I have done, come along to the MA show! 29th Aug – 2nd Sep!