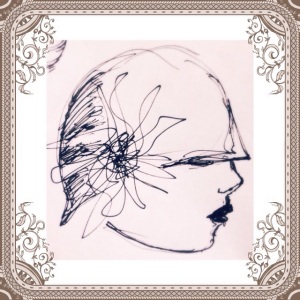 This week I'd like to let you know about a wonderful project that I am supporting. The wonderfully wise women of Moontimes are holding an online auction on Facebook over the weekend of 20th/21st March to raise money for a community Red Tent.
For those of you who do not know what that is, I shall expand 🙂 Anyone squeamish about women's bodily cycles don't read, or Do read and be enlightened 🙂
A red tent is a wonderful place (an ancient tradition) where women may go to spend quiet reflective and positive time during their menstruation, period, moontime, whatever you want to call it. Instead of the modern trend to see this time in our cycles as a pain, a 'curse' something to keep hidden and hate…. it is where women can share ways of nurturing themselves, easing this time of the month and actually celebrating it.
When a girl begins this stage of life wouldn't it be wonderful if it was always celebrated, as a rite of passage, along with wise words from women about how to feel good or at ease with it.
Culturally there are massive variations in what this time means for a woman, I don't have the space or knowledge to now go into FGM, child prostitution, human trafficking and child marriages, but I also didn't want to bring up the subject of being able to celebrate one's body without also remembering that there are too many girls and women who are not able to do so.
So, to begin to spread the word further of what a positive and wonderful thing our cycles can be, learn more from moontimes or perhaps have a bid for one of the items in the auction, take a look at their website blog here, or their FB page here. The item I have available in the auction is the image below, Moon Dreamer. An original framed and mounted watercolour that I created for Veronika Sophia Robinson's book 'Cycle To The Moon'. It is an image inspired by Veronika talking about our dreams, and the power within women across cultures and centuries to look to our dreams for inspiration.
Happy Wonderings
Susan xxx